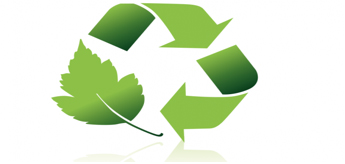 Lean Waste
"cost-effective solutions"
GLS Glass Bottle Crusher
Reduces on site glass bottle volume by 90%.
Ideal for hotels, events and restaurants.
Purchase outright or small chattel leasing options are available for 2, 3 and 4 year terms (the purchaser can claim the GST and interest costs).
It's always a good time to investigate new ways of conducting business and reducing costs of doing business.
Some of the immediate benefits of the Expleco bottle crusher

 

GL Sand system include:
Reduces cost to business by reducing glass volume by 90%. Current waste removal rates for glass are mostly charged on a cubic meter basis, so to reduce that cost by 90% is a

very

significant saving.

Eliminates the noisy collection service of

 

trucks emptying bins of bottles, or the moving of dumpsters with associated noise, on a more frequent basis. Hotel guests, local hospitality businesses and residents, employees and the

 

general public can all be impacted by noisy bottle collection services, which can have a poor reflection on that host venue, reduce visitor numbers and risk negative social media comment.

Provides convenience of timely disposal. The bottles can be crushed in situ, seconds after use. After the bottle is emptied, it is put down the chute of the bottle crusher, located behind the bar, or in the service area, instead of stockpiling in a confined space, potentially becoming a tripping hazard, or noisily placed in a bin, or all three.

Reduces waste storage areas otherwise required. Valuable storage areas would become available, allowing for greater freedom of vehicle movement for freight and parking and be visually less intrusive.

Avoids stockpiling, particularly when unanticipated volume occurs. Eliminates the need to designate a larger storage area for bottles in anticipation of special high usage events.

Storage of glass can be problematic at the best of times. WH & S issues arise with the potential for

 

injury from broken bottles.

Speedy disposal. Only seconds required to pass the bottle into the chute, producing 'sand'.

Avoids the wastage of cardboard from broken glass in co mingled bins.
Other benefits include: 
The inert sand is safe to handle and can be used in gardens, combined with concrete, used for road building, as a bedding sand for laying pipes, under grape vines with potential for earlier and more even maturation of fruit.

Demonstrating care of environment by reducing volume to landfill and ticking the box for using sustainable practices.
Features include:
Economical to run at 1.5 kw, single phase 240 v power.

Plug in, not hard wired, with no licensed electrician required.

Mounted on casters for easy re location.

Low noise, operating at around 75 dBA.

The resultant inert sand is safe to handle, with no WHS issues.

Low maintenance.

No licence required.

Demonstration and instruction provided.

Designed and manufactured in New Zealand.

High level of engineering used.

The bin collection holds 160 beer bottles, or 50 -60 wine bottles.

The resultant inert sand is collected in a sealed bin.

No dust resulting, safe for handling.

Minimal space required. Width 581mm x Depth 765mm x Height 1346 mm.

Motor is 2 horsepower.

12

 

months warranty.
The triple bottom line with The Expleco Bottle Crusher is: cost saving to business, ease of use, efficient, quiet, convenient and safe and eliminates the frequent noise  impact on guests and the neighbourhood. Plus, using the Expleco Bottle Crusher can enhance the reputation of the business which seeks to always source and use more  environmentally sustainable business practices.
Every business is different with both challenges and opportunities. A cost benefit analysis would help to determine the specific economic viability of employing this new system of glass waste management.
See the GLS Glass Bottle Crusher in action here https://www.expleco.com/glsand
For an on site demonstration please contact
Jennifer Collins
Telephone: (+61) 0 455 968 202
Email: solutions@leanwaste.com.au
Web: https://leanwaste.com.au
Postal: P O Box 121 Kingston 7051 Tasmania Australia
Our new website is under construction, so visit us again soon.
In the meantime, please send an email with your enquiry.